All the results are in, and it's a TIE!!!
by Margot Connolly
Winner: Hartford, Northern Virginia and Silicon Valley
Top 3: Houston, Philadelphia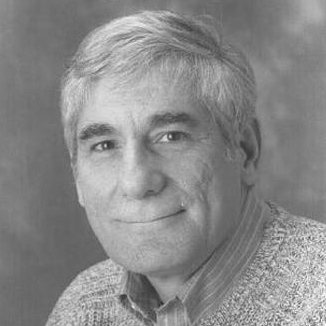 Summer Night, With Unicorn
by David Rush
Winner: Philadelphia, Chicago
Top 3: Northern Virginia, Charlotte, Manhattan
Wow! After 7 years, 12 cities, hundreds of readers and thousands of audience votes, the 2018 BEST OF Jewish Playwriting Contest ended in a TIE! Margot Connolly's coming of age in Belfast in 1983 and David Rush's multicultural exploration of the end of a life in Chicago each earned 11 points in this year's Contest.
We here at the JPP loves this outcome - because it's never been about a coronation or a champion, it's about a celebration and a community. Honoring these two plays, which have been audience favorites and JPP stalwarts for years, feels totally right.
And the celebration will continue as these two plays return to New York on June 14 and 15!
PLEASE JOIN US FOR A LIVE STUDIO RECORDING!
The JPP will turn the stage at the 14th Street Y into a live sound recording studio, and with your help, we'll put these two plays down as audio drama! Be a part of the JPP's future, as we record the plays, your reactions, and back it all with a gorgeous soundtrack.
Tickets are limited, and we are sure to sell out, so get your name on the list ASAP!!
Read below for all the full results, city by city!
2018 Jewish Playwriting Contest Results (FINAL as of 4/25/18)
Here's how it works:
- Every play gets 1 point for being in the Top 14
- If a play is chosen for the Top 3 in any region, it gets 1 point.
- If a play wins a Live Contest Event, it gets 2 more points, for a total of 3.
* Houston did not have a Live Contest event this year, hence no 3 point winner)
 
The play with the most points at the end wins the Contest. Simple, right?

HERE'S WHAT WE WANT YOU TO KNOW:
Is this Contest fair? As much as we can make it. But competition is really not the goal here. Each of these plays (and many others that we read and considered) is a fantastic vision from the inside of a playwright's head about the way we live Jewish life today. To declare one a "WINNER" or to say its "BETTER" is in no way conclusive or "right", and it's not the point.
The JPP's Contest format is built to shine a light on a new kind of Jewish narrative, created by emerging writers all over the world. We want hundreds of individuals to interact with these plays through the JPP, then thousands on the stages where they are produced, and then millions as they enter the cannon of literary drama.
We sincerely hope you'll join us in making Jewish theater for the 21st Century. Here's how: